Calibration
Brand Independent calibrations for DC/LF and EMC/RF
DARE!! Calibrations is an independent operating company under the holding of DARE!! International. This operating company performs calibrations under accreditation in the field of electrical quantities. Besides calibrations in the field of DC current, DC voltage and low frequency (test and measuring) equipment, DARE!! Calibrations is specialized in calibrating high frequency measuring equipment and in particular EMC equipment in a frequency range of (DC) 40 GHz. New the site validation calibrations whereby DARE!! Calibration can calibrate shielded rooms (Faraday room) and anechoic chambers under accreditation.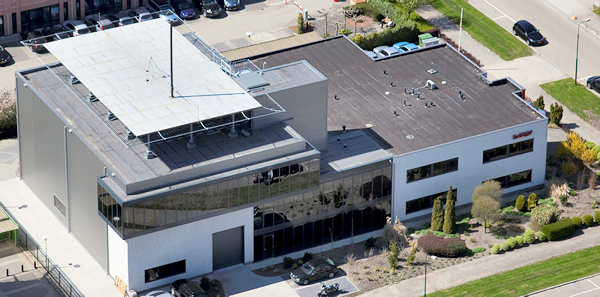 Calibration: the basis for quality
Quality can be defined as "the degree to which a product or service meets the requirements of the customer". In order to determine whether a product meets the customer requirements, measurements are often performed. To ensure that these measurements are reliable, they must be traceable to the results. The only way to ensure traceable results, is to use calibrated measurement instruments. It is therefore that many quality systems as the ISO 9000 series and ISO 17025 require that instruments are regularly calibrated, in other words has to be included in a calibration system.
Calibration System
A well-functioning calibration system includes much more than the regular calibration of measuring instruments. In this context DARE!! Calibrations offers a full range of services for optimum management of your valuable instruments.
Click here for more about calibrating your DC/LF instruments.
Click here for more about calibrating your EMC/RF instruments.
Facilities
Calibrations are performed in our ultra modern laboratories in Woerden (The Netherlands). DARE!! Calibrations has a fully temperature-and humidity controlled room and anechoic room available. In addition DARE!! Calibrations also posseses an Open Area Test Site (OATS) / antenna test area and an electromagnetic field sensor calibration space.
International Accreditation
DARE!! Calibrations is ISO17025 accredited by the Dutch Council for Accreditation (RvA) under number K063 (please see our quality page for the latest version of the scope). Therefore DARE!! Calibrations is the laboratory to perform your accredited calibration. The Dutch Council for Accreditation (RvA) is a member of the European Accreditation (EA) so the calibration results (reports/certificates) are accepted internationally.
The European Accreditation comprises mutual recognition between Accreditation Bodies. See below the letters for specific countries to confirm this recognition:
Traceability
The reference standards which are used by DARE!! Calibrations are calibrated periodically by the National Standards Laboratory, which guarantees a direct traceability to the (inter)national standards.
Certificates
The calibration certificates contain an extensive report of the measured results inclusive measuring uncertainty with, where appropriate, illustrations of the measured curves. The total measurement uncertainty of the calibration certificate is firmly set in accordance with the EA document EA-4/02 (rev. 00) of December 1999 "Expressions of the Uncertainty of Measurement in Calibration" (including Supplement 1 to EA-4/02- ) (before this EAL-R2)).
Complete and fast service
It is important that a customer has calibrated measuring equipment at one's disposal at all times. DARE!! Calibrations can take care of the timely call and schedule of measuring equipment. The turnaround time of calibrations is 5 working days so that you won't have to miss your instruments for a very long time. Also for the transportation of your valuable instruments DARE!! Calibrations has a solution. If you arrange that the instruments are ready, this may even be without packaging, we ensure safe and insured transportation with our own transport service. If you have more measuring equipment which needs to be calibrated regularly we offer interesting terms based on a calibration agreement, for example discount scales on our calibration rates.
For more information about the services of DARE!! Calibrations please fill out our contact form below.