Medical Devices
Medical Devices Directive
The Medical Devices Directive applies to medical devices and their accessories. For the purposes of this Directive, accessories are treated as medical devices in their own right. Medical devices are divided in classes which are treated in a different ways as defined by the Directive. The Directive defines essential requirements as well as requirements regarding design and construction.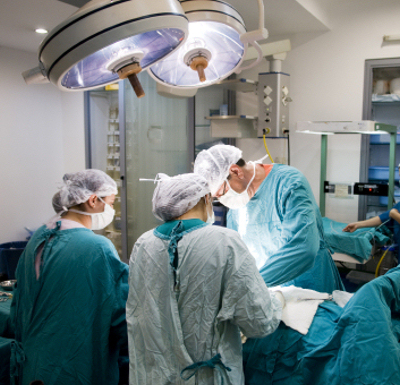 Medical Devices Directive
The Dutch ministry of Health, Welfare and Sport has designated DARE!! Medical Certifications as Notified Body to carry out conformity assessments according to the Medical Devices Directive 93/42/EEC. See the publication in Netherlands Government Gazette for the decision of the ministry to designate DARE!! Medical Certifications.
In addition, DARE!! Medical Certifications is accredited (C447) for the certification of active (electronic) medical devices.
DARE!! Measurements is also accredited for testing conform the standard for Medical Electrical Equipment (EN 60601) for EMC and safety aspects. Experienced engineers perform the tests and examinations conform this standard.
DARE!! Medical Certifications distinguishes itself by short waiting times and flexible planning of tests, examinations, conformity assessments and certification. Our efficient working method allows us to offer these services for attractive prices and, therefore, ensuring an excellent price-quality ratio. This is why many high reputable companies make use of the services of DARE!! Medical Certifications.
Please note, in some cases of MDD conformity assessment, a manufacturer is obliged to submit clinical research with patients prior to the start of the research to the Health Care Inspectorate (IGZ).
Scope
DARE!! Medical Certifications is designated to perform conformity assessments of Active Medical Devices (class Imeas, IIa and IIb) that fall within the following scope:
MD 1101 Devices for extra-corporal circulation, infusion and haemopheresis – limited to devices for administration and removal of substances
MD 1102 Respiratory devices, devices including hyperbaric chambers for oxygen therapy, inhalation anaesthesia – excluding inhalation anaesthesia devices, lung ventilators and heart-lung machines
MD 1103 Devices for stimulation or inhibition
MD 1104 Active surgical devices
MD 1108 Active rehabilitation devices and active prostheses
MD 1109 Active devices for patient positioning and transport
MD 1202 Imaging devices utilizing non-ionizing radiation
MD 1301 Monitoring devices of non-vital physiological parameters
MD 1302 Monitoring devices of vital physiological parameters
MD 1402 Devices utilizing non-ionizing radiation
MD S7004 Medical devices referencing the Directive 2006/42/EC on machinery
MD 7010 Medical devices incorporating software / utilizing software / controlled by software
DARE!! Medical Certifications is an independent operational company realising its profit completely with services to customers.
Leaflet
Download the Medical Certifications® leaflet here in pdf format.
References
DARE!! Medical Certifications performs conformity assessments conform the Medical Devices Directive for many manufacturers, such as: