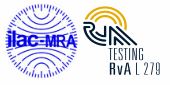 CE marking
The Most Effective Way to CE marking
DARE!! Measurements is a leading laboratory in the Benelux in the field of tests and measurements in accordance to the European directives under the CE marking. There are more than 30 directives under which DARE!! Measurements can test and measure in the fields of EMC and Product Safety. Besides that DARE!! Measurements performs tests in the area of CE marking, DARE!! performs tests and measurements according to the automotive regulations and specific standards of the automotive industry as well. As a Technical Service DARE!! is competent to perform E-marking according to Regulation 10 (R10) and Regulation 100 (R100) of the United Nations (UN).
Since 2008 the European Commission is working to improve and strengthen the legislation around CE marking within the New Legislative Framework (NLF).
The CE mark has to be applied as at least one directive under the CE marking is applicable.
What is CE marking
The term CE marking sometimes leads to confusion because it has two meanings. First the term CE marking is used for the CE label, existing of the characters C and E in the form of two circles. But besides that, the term CE marking is also meant for the whoule conformity proccess. An example of this confusion is that directives sometimes state that there is no requirement to apply the CE mark (label) to the product, but that the CE marking conformity process has to be completed. So the EMC directive states that for fixed installations the aplication of the CE mark (label) is not required and that there is also no requirement for a Declaration of Conformity but that the installation has to comply with the essential requirements of the EMC directive. So the conformity proccess of CE marking should indeed be completed alhough the CE label does not have to be applied to the product.
CE marking
| Directive | No. | Mandatory Since |
| --- | --- | --- |
| Telecommunications Terminal equipment | 91/263/EEC | 1992 January, 1 |
| Machine Safety | 2006/42/EC | 2008 June, 29 |
| Electromagnetic Compatibility (EMC) | 2004/108/EC89/336/EEC (old) | 2007 July, 201996 January, 1 |
| Product Safety (Low Voltage Directive) | 2006/95/EC73/23/EEC (old) | 2006 January, 11997 January, 1 |
| Automotive Directive | 2004/104/EC95/54/EEC (old) | 2006 January, 12002 October, 1 |
| Medical Device Directive | 93/42/EEC | 1998 June, 14 |
| RTTE Directive | 99/5/EC | 2000 April, 8 |
Why CE marking?
The European Union (EU) strives for free trade between member states. In order to achieve this objective, the European Commission has established the CE Scheme Directives over the years before "Europe 2001". Local governments have agreed among each other to convert these directives into national legislation. In this way trade barriers, in the form of a wide range of national product requirements are removed.
European Authorized Representative
Whenever a manufacturer outside the European Community or an importer does not want to be the holder of the Declaration of Conformity (DoC) and the Technical Construction Dossier (TCD) they can assign a so called authorized representative. Some companies like European Authorised Representative (EAR) provide such a service. The New Legislative Framework puts more stringent requirements on importers. Due to this the role of European Authorised Representatives will likely increase.
DARE!! Measurements performs tests and measurements in accordance to the European Directives and is as such enabling customers to apply CE marking.
What is CE marking?
The CE mark is the official mark required by the European Community for all electrical and electronic equipment that is be sold, or put into service for the first time, anywhere in the Community. It proves that the product fulfils all essential safety and environmental requirements as they are laid down in the European Directives. The CE Marking directive (93/68/EEC) was adopted on 22 July 1993. DARE!! Measurements performs full compliant measurements in accordance with the following directives:
Conformité Européenne
Products that come under the 'New Approach' directives, and comply with their requirements, have to be marked with the CE mark (Conformité Européenne) by the manufacturer. Products that come under a directive, but are not CE marked, are no longer allowed to be sold or put into use. The CE mark itself can be placed on any product whether it is the end product or a subcomponent. The manufacturer is free to choose whether he certifies all subcomponents for maximum flexibility or the finished product to keep costs down. The CE mark is not intended as a guarantee of quality for the consumer, but shows that a product complies with the fundamental safety requirements of the applicable directive.

Directives
Before 1985 directives demanded specific and detailed requirements per product or category. Later on, the European Union took another approach, the so-called 'New Approach'. Directives in accordance with this move contain broad product categories that define fundamental requirements in the areas of safety, health, environment and protection of the consumer. These fundamental requirements are first roughly formulated and then more precisely worked out as harmonized standards. The requirements in the directive indicate with which standards a product has to comply. The standards indicate how to achieve this result.
European Economic Area
On January 1st 1994 the EU and the EFTA countries (later on also Liechtenstein), with the exception of Switzerland, signed an agreement for the creation of a European Economic Area (EEA). Based on this agreement, the EU directives will also be part of the national legislation of the EFTA countries and the CE Mark will be accepted in those countries. By putting the CE Mark on its products the manufacturer or importer declares that the product satisfies ALL applicable directives. For this purpose a "Declaration of Conformity" has to be drawn up and signed by an authorized person from the manufacturer or importer. The Declaration of Conformity contains a unique identifier for the equipment, an identifier of the manufacturer or importer, a list of directives the product complies with and a dated signature. CE marking is a self-certifying procedure thus the manufacturer or importer remains liable for the product at all times.
CE marking Directives
| No. | Directive | Identification |
| --- | --- | --- |
| 1. | Safety of toys | 88/378/EEC |
| 2. | Simple Pressure Vessels | 87/404/EEC, 90/488/EC |
| 3. | Construction Products | 89/106/EEC |
| 4. | Electromagnetic Compatibility (EMC) | 2004/108/EC (89/336EEC, 92/31/EC) |
| 5. | Safety of Machinery | 2006/42/EC |
| 6. | Personal Protective Equipment (PPE) | 89/686/EEC, 93/95/EEC |
| 7. | Non-Automatic Weighing Instruments | 90/384/EEC |
| 8. | Active Medical Implant Devices (E) | 90/385/EEC |
| 9. | Gas Appliances (E) | 90/396/EEC |
| 10. | Telecommunications Terminal and Satellite Earth Station Equipment | 98/13/EC |
| 11. | Medical Devices (E) | 93/42/EEC |
| 12. | Equipment Explosive Atmospheres (ATEX) | 94/9/EEC |
| 13. | Elevators for Personal Use (lifts) | 95/16/EEC |
| 14. | Recreational Crafts (E) | 94/25/EEC |
| 15. | Explosives for Civil Use | 93/15/EEC |
| 16. | Low Voltage | 2006/95/EC (73/23/EEC) |
| 17. | Cableway installations designed to carry persons | 00/9/EC |
| 18. | In Vitro Diagnostics | 98/79/EC |
| 19. | Non Automatic Weighing Instruments | 90/384/EEC |
| 20. | R&TTE Directive | 99/5/EC |
| 21. | Packaging and Packaging Waste | 94/62/EC |
| 22. | Pressure Equipment | 97/23/EC |
For more information about CE marking please fill out our contact form below.